If you were parking your car on the Marin side of the Golden Gate Bridge last Sunday morning you might have found yourself temporarily concerned by the green mass of paisley and skulls flowing out of the mist-shrouded bike path. This year's Freewheel/Hunter Cyclocross Team kit is one of the louder designs we've had in a few years. The intensity of the kit makes the team more visible if not inadvertently adding to a general sense of intoxicated nostalgia among onlooking former dead heads.
At the base of Conzelman Road, Freewheel riders checked over their bikes one last time and continued the scheduled ride into Marin's Headlands. After the initial climb, they dropped back down through the occasionally tight Coastal Ridge Trail.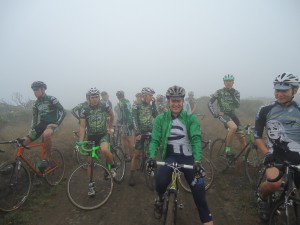 Swimming in it Most people will agree that fog isn't necessarily the weather of choice for anything aside from strolling through London or perhaps evading fractious bands of pirates off the Horn of Africa. The low visibility higher up in the headlands often rendered it difficult to see the next rider ahead, let alone the next section of trail. But as the ride progressed, the moisture began to remind riders what cross season is all about: mud. The fog gave the track just enough moisture to be tacky and satisfyingly messy without causing too much concern about losing control. Weathering a handful of flat tires and a pair of opportune pit stops, the team took on the long slog up Miwok, rode through Tennessee Valley, and bombed back down Bobcat.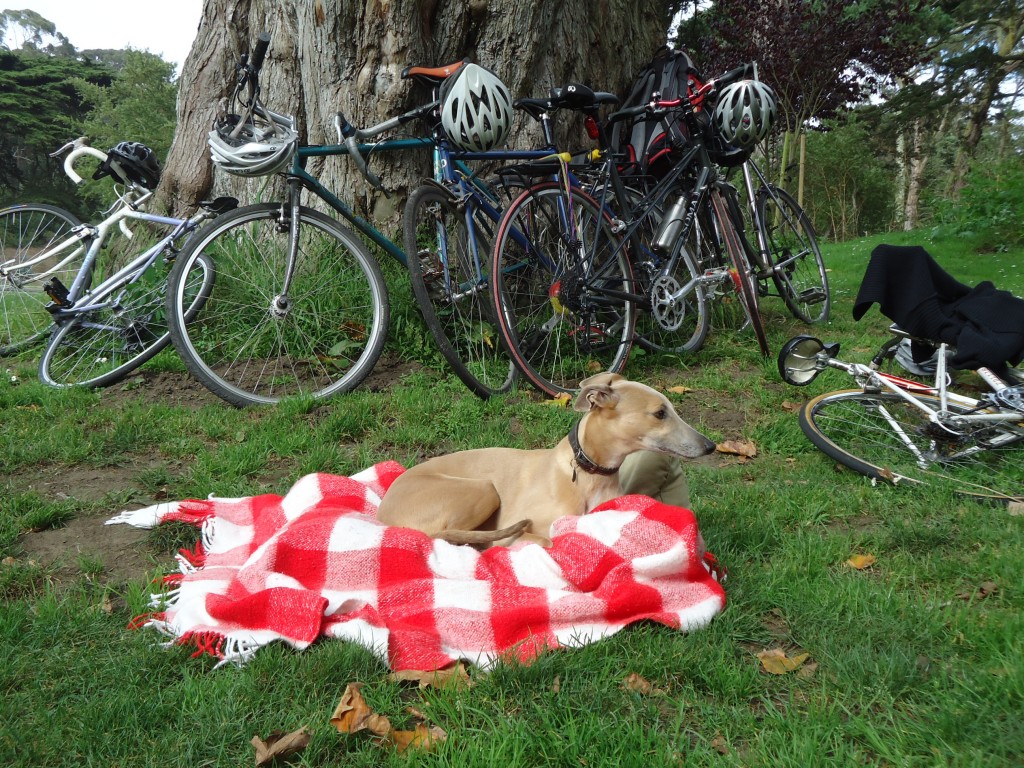 Later in the day, riders cleaned up and rendezvoused at Golden Gate Park for a team barbecue (special thanks to Anisah and Carlos) with friends and companions, where riders were reminded what cross season is all about: beer and good company.